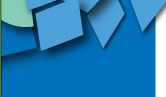 Home Inspection Checklist

Whether you are putting your house up for sale or planning to stay for several years, itís a good idea to check your house regularly for maintenance. This checklist is a valuable selling tool to prepare your house for sale. It covers every major area of your home, which is what the home inspector will be looking for when he visits. Even if you are not selling, itís a good idea to check these areas of your home to avoid costly repairs in the future.

EXTERIOR

The Home:
If painted, are any areas peeling?
Examine wood windows and doors for rot and warping
If aluminum siding, are any areas loose or damaged?
If brick, is the cement between the bricks worn or missing?
Are soffits and fascia in good condition?
Are walkways cracked or uneven?
Do steps have a railing?
Are steps of equal height?
If wood, do steps need painting or repair?
If you have a deck, are the boards in good condition, and nails all secured?
Are railings on porches or decks secure and not loose or wobbly?
Is the space between the rails on your deck within building safety code?
Are exterior lights working?
Check for possible pest problems
Check the foundation for cracks
Clear gutters and rain spouts
Check roof for damage
Check chimney and flashing for any loose tiles or missing mortar
Are skylights leaking or in need of repair?
Are any window panes broken?
The Garage:
Is the driveway cracked or uneven?
Are doors and windows rotted or peeling?
Is there proper fire protection between house and garage if connected?
Does the automatic garage door opener work?
And does the automatic safety sensor work?
If stairs, are they in need of repair?
Is there a railing for more than two steps?
Is the garage floor free of cracks? Clean?
Landscaping:
Are trees and shrubs clear from house and branches trimmed?
Are large trees far enough away from house that they donít pose threat to foundation?
Are trees and shrubs trimmed to allow clear view of the road while backing out?
Are trees and shrubs clear from walkways and entryway?
Does the land grade away from the house to allow for proper drainage?
INTERIOR
The Basement/Crawlspace:
Examine the walls for water seepage
Examine the foundation for cracks
Examine the woodwork for rot ∑ Is the electricity up to code?
Are there any signs of leakage from the plumbing?
Are basement windows operational? Broken?
Do the stairs to the basement have a railing? Are they proper and equal height?
Are there signs of termites, carpenter ants or mice?
Are there signs of moisture/leakage from upper floors or plumbing?
Is the insulation in good condition?
Are there any holes where the foundation meets the wall?
Is the sump pump working? Does it have a battery back-up, and if so, is it working?
The Attic:
Is the insulation in good condition? Inspect for signs of rodent infestation.
Is the attic properly ventilated? Signs of moisture indicate a problem.
Is electrical wiring safe and away from insulation or other hazards?
Examine beams for cracks and rot
Are access stairs in good condition?
Fireplaces:
Has it been cleaned recently?
Is the masonry in good condition? The flue clear?
Does the damper operate properly?
The Laundry Room:
Are appliances properly ventilated?
Are vents clear of lint and debris?
Is the wiring correct for the appliances?
Are there any leaks?
Bathrooms:
Does the toilet flush properly? Leak?
Is the sink area dry?
Is the sink top attached firmly to the vanity? ∑
Do the tiles in the bathtub or shower area need repair?
Are the walls damaged from water or moisture?
Is the Jacuzzi or whirlpool tub working properly?
Do the pipes leak?
Does the ventilation fan work?
Is the room equipped with a GFCI plug?
Kitchen:
Are the countertops in good condition? Affixed properly?
Does any of the plumbing leak, including the water line to the refrigerator?
Does the disposal work properly?
Does the dishwasher leak? Work properly?
Are all the appliances in working/good condition?
Is the floor in need of repair? Clean?
Utilities:
Is your furnace in good condition?
Has your furnace been cleaned recently?
Have your air ducts been cleaned recently?
Do you have any underground fuel tanks that need attention?
Is the septic system working properly? Been inspected recently?
Does your plumbing drain properly?
Is you water heater in good condition? Rusted? Has it been drained recently?
How is the water pressure in your home?
Do exterior faucets work properly?
Is electricity up to code?
Are wires covered?
Are outlets in good condition? Not overloaded?
Do smoke detectors/carbon monoxide detectors work properly?
Check the home for mold, lead, asbestos
This may seem like a lot of work, but you will save on repairs in the long run. Not to mention possible damage such as flooding should an appliance or system break down. And if you are selling the home, you will save yourself the headache of bargaining with the buyer over high repair estimates. Do yourself a favor and check your house out before problems begin.