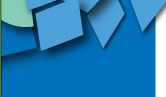 About Us
Prima By Design, Inc. provides practical and personalized organizing services in a timely manner according to the customer's specifications. Our customerís needs are our number one priority.
Prima By Design, Inc. is located in the north suburban Chicago area. It is owned and operated by Michelle Prima, who has been organizing homes and offices for many years. Michelle has a bachelor's degree in Health Information Management, a Master's Degree in Health Care Management, and has worked in both hospital and retail settings. Always organized, she trained professionally with NAPO (National Association of Professional Organizers) members and the Midwest School of Interior Redesign. She is a Certified Staging Professional. Prima by Design, Inc. is insured. Professional memberships include NAPO, NAPO Chicago, IMS Trade and Art of Barter.
What can we do for you?
Organization
We can put more time back in your day! By setting up organized systems, you will no longer spend wasted minutes, or even hours, searching for that one document or gift you just had your hands on last week. By the time we are done working with you, everything you own not only will have a purpose, but will have a place. We will rid your life of clutter, and bring you back into a more focused, serene life.

Relocation
We also provide a full range of relocation services. We will assist in sorting through your possessions to de-clutter and organize your existing home, in pricing and setting up items for a garage sale, in staging your home for sale, in planning your move, in packing your belongings, and in unpacking and organizing at your new home.
Why Should You Hire Us?
Prima By Design, Inc. is owned and operated by professionally trained organizers. We recognize the personal needs of each client, and through hands-on assistance, work with our clients toward a solution that works FOR THEM. We help our customers gain control of their lives, thereby aiming toward a stress-free environment.
Click here to learn what our clients have said about us!