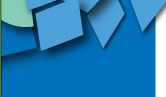 How to Help Aging Parents

In a world where baby-boomers are reaching retirement age, and people are living longer, we are seeing more and more situations of role reversals. The children of aging parents are becoming the caretakers. The mother is now the 'child' and the daughter is now a 'mother.'

In many families, this can put a stress on the time and energy left for one's own family. But there are ways to reorganize your life, and ways to help your parents and still maintain your own life.

FINDING THE TIME

The time you devote to your aging relative depends on their situation. Some may be in a nursing home, some may be in assisted living, others are still in their own home, but unable to care for daily tasks such as cooking meals or maintaining the yard.

The first thing you will need to do is make a list of everything that needs to be done for the elder. If he/she is on his own home, then the tasks are much the same as those in your house. If they are living with you, there are still tasks, such as doctor visits or laundry, that will need to be done in addition to your own. Even if they are living in a nursing home, there are still some things you will be responsible for.

CONSOLIDATE TASKS

Once you know what needs to be done, see if there are any tasks that can be consolidated with your own.
Consolidate banking accounts to one bank so you only have to make one trip
Set up automatic bill-paying with utilities, insurance companies, etc., or ask to have the due dates the same as yours so you are only writing out bills once.
Coordinate refills at the pharmacy with the days you pick up your own
Shop at the same grocery store as the elder and drop off the groceries on your way home. If your relative doesn't live near you, consider setting up a grocery delivery system. It costs a bit more, but saves more in time.
Schedule appointments for the hairdresser, dentist, etc. at the same time. Of course, one of you may have to switch the salon you visit, but it's worth saving the extra trip.
Prepare an extra serving or two while preparing your own meals and freeze or store for them. · Hire a housekeeper for yourself or the elder
COLLECT INFORMATION
As the primary caregiver, you will need to know all the personal information necessary to care for that person. You will also need to know this in case of an emergency. Make a list of the following and keep it handy:
Name and phone number of physician, pharmacist, and other medical caregivers
Names and doses of prescription meds, and over the counter medications
Medical insurance information
Life insurance information
Names and phone numbers of friends and other relatives of the elder
Parish the elder belongs to
Extra set of keys to the person's home or apartment
Extra key to safe deposit box or in-home safe
Name and phone number of close neighbor
Name of bank and bank account number—have yourself put on the account
Name and phone number of financial advisor
Name and phone number of lawyer
List of all the bank, savings, investment accounts
List of all insurance policies
ORGANIZATIONS/BUSINESSES TO HELP YOU
REMEMBER YOURSELF
You can get so involved in caring for an elder person, that you may lose touch with your own family. Always remember to take care of yourself also. If you aren't healthy or emotionally balanced, everyone around you will feel the effects.
Hold family meetings to discuss and resolve issues
Seek counseling for depression, grief or stress as necessary
Locate a support group in your area to help you through the process and provide resources
No one wants to be suddenly thrust into the position of caregiver. But life doesn't always go as planned, so it is better to be prepared, than to have to take care of all this in an emergency. The better prepared you are, the easier the tasks will be, and the more free time you will have for yourself.