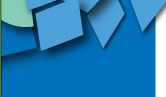 Take Care of Your Home Before It Takes Care of You

Being organized isn't only about getting your things in order. It is also just as important to keep track of those things, whether it's the contents of your home or the home itself.

This article will help you determine what you need to keep track of, and how to maintain records on your home. From simple repairs to major renovations, it is vital to know what is going on inside your home—especially behind the walls—so costly emergencies don't take you to the bank.

Here are some tasks you should perform on a regular basis to maintain a healthy home.

OUTSIDE THE HOME

Once a year
Take your lawn mower in for servicing before the spring
Take your snowblower in for servicing before winter
Have your snow mobile serviced before winter
Have boat serviced for the season
Take bicycles in for servicing
Seal deck, nail down loose boards
Give patio furniture a thorough cleaning before/after storing
Take hazardous waste to a collection agency near your home
Make sure your garage door auto-retractor works properly
Clean your barbecue grill thoroughly
Drain hoses for the winter and store in your garage or shed
Cover plants for winter
Have asphalt driveway sealed
Tuckpoint any crumbling mortar on your home
Twice a Year
Check roof for broken/missing shingles ·
Clean out gutters from spring/fall debris ·
Clean up your yard in spring and fall ·
Check foundation for cracks ·
Have your pool opened in the spring and closed in the fall ·
Have your sprinkler system opened in the spring and closed in the fall ·
Have cars serviced for upcoming seasons ·
Check tire pressure in cars, bikes, etc. ·
Take down/install storm windows for the seasons—have any broken windows and screens repaired
Fertilize the lawn ·
Trim branches away from the house, remove dead branches ·
Have your septic tank drained and cleaned as necessary
Monthly
Fill your car up with windshield wiper fluid
INSIDE THE HOME
Once a Year
Drain the water in your hot water heater · Have fireplace/chimney cleaned
Have central vacuum serviced
Have insurance policies reviewed (Are they still the best for you? Has your life or home changed in the last year?)
Have investment accounts reviewed
Go through home and tighten screws, handles, etc.
Make sure all light switches and outlets are functioning properly
Check function of battery back-up unit for sump pump
Have air ducts cleaned every 2-4 years unless there are allergy sufferers in your home, or if you've done construction
Check attic and basement for signs of insect or rodent infestation
Twice a Year
Launder pillows and comforters at least twice a year, if not four times a year, to deter dust mites
Flip the mattresses on your beds
Change the filter on your water purification unit (more often for heavy usage)
Change the batteries in your smoke detector and carbon monoxide detector
Have your furnace serviced in spring and fall before the extreme weather sets in
Purge old cleaning supplies you haven't used in a while—dispose of properly
Pull appliances away from the walls and dust behind and sweep under them
Go through medicine cabinet for old/expired medications
Clean drains in sinks, bathtubs and showers
Check weather stripping around doors and windows
Clean out dryer's exhaust vent
Monthly
Look through your pantry, refrigerator and freezer for old/expired food
Back up the files on your computer
Update computer 's anti-virus software
Replace air filter on furnace
Vacuum lint collection area of dryer, wash the screen in hot, sudsy water
THOSE THINGS YOU CAN'T SEE
Unfortunately, you won't be able to catch everything before it becomes a problem. First of all, it might be hidden behind the walls. Second, you are not a trained professional in the field. The good news is, you don't have to wait until you buy or sell a home before having it inspected. A Home Inspector will do a thorough examination of your home with his/her trained eye. He can also test any mold to see if it is a harmful strain, and can test for radon (an odorless gas). He should also see problems you might not catch, such as plumbing, wiring and insect or rodent infestation. As a trained professional, he will know what signs to look for, that you may dismiss as insignificant. Don't make a costly mistake. An inspector is worth the investment, even if he doesn't find anything. You'll at least have peace of mind.
KEEPING TRACK
So how do you remember what to do, and when it should be done? And how do you keep track of what you've done? The easiest way is to create your own home repair folder or binder. Print out monthly calendars. Use red ink to record those things you should do for the month, like drain the hot water heater. Use black ink to record any repairs done on the home. Keep receipts and warranties in this folder or binder. You can separate your receipts by category if you wish. For example, have a section for Inside (then subcategories for appliances, structure, etc.), and one for Outside (with subcategories for yard, buildings, auto, etc.). You can keep business cards for companies you have used either in this folder or a separate box. Make a record of any companies that did an exceptionally well (or poor) job, so you know whether or not to use them again.
Just as you take your children to the doctor when they are young, and you go for your annual check-up, so too, must you perform regular maintenance and check-ups on your home. An annual physical exam can detect a disease early, and keep it from getting serious or costly. Early detection of a leaky pipe or cracked foundation can help prevent serious problems and costly repairs also. So stay ahead of the game by watching your home carefully, and practicing regular maintenance.