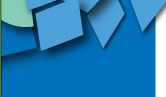 Streamline Your Life

December is a busy month. Take all your day-to-day tasks, add in the hours used to prepare for the holidays, along with all those essential parties, and you are left with precious little time to yourself. Here are some tips to help you streamline your life, get things done more quickly, and have more time for yourself and your family.

AROUND THE HOUSE
Keep new garbage bags at the bottom of the can for quick replacement at take-out time ·
Keep a vacuum cleaner and cleaning supplies on each level of the house so you don't have to drag everything up and down stairs ·
Keep vinegar in a spray bottle for quick clean-up of windows, drains, etc. ·
Bring a basket or box along while cleaning to collect items for other rooms—put stray items away when you get to that room ·
Line roasting pans with foil for easy clean-up ·
Cook in bulk and freeze extra servings for busy evenings ·
Use clear containers whenever possible for easy viewing of contents ·
Label any non-transparent boxes in storage so you know their contents without having to open them
Purchase a programmable thermostat to save time switching settings back and forth, and to save on heating/cooling bills
Tape your repairman's phone number to furnace, water heater, etc., so you don't have to search for it in an emergency
Program frequently-used phone numbers into your home and cellular phones
Keep a supply of greeting cards on hand for unexpected events such as illnesses
ERRANDS AND SHOPPING
General Tips:
Write out stops before you head out the door so you take the shortest route
Order stamps by mail—they'll be delivered to your mailbox at no extra charge
Barter with friends—trade one of your errands or tasks with one of theirs to avoid an additional trip
Limit your kids' activities to one per child to save time
The Grocery Store:
Create a pre-printed grocery list either by aisle or food group. Print out and check off items every time you shop. Make your own, or print one from online, such as this one from OrganizeTips.com--http://www.organizetips.com/grocer.htm
Clip coupons and file by category. Check your shopping list of coupons before you go to the store. ·
Avoid grocery shopping altogether by using a grocery delivery service. The same goes for prescription medications. ·
Make up your menu for the upcoming week so you know which ingredients you need to purchase
Economy-size packages may not always be cheapest. Check unit pricing for the best deal
The Mall:
Make a list before you go so you don't forget anything
Make sure you have the receipt with you for any items you are returning
Return catalog purchases to the store to avoid waiting in line at the post office
Buy movie tickets online to avoid standing in line
Buy presents on sale when you see them throughout the year
Buy essentials in duplicate so you always have access to one
In The Car:
Keep water and snacks on hand for emergencies
Keep magazines in the car for those unexpected delays
Keep a pen and paper or post-it notes in the car for messages and reminders
Keep a cooler or thermal bag in your trunk to keep frozen foods cold on the way home from the grocery store in the summer
Keep paper napkins or anti-bacterial wipes on hand for spills
ON THE JOB
Set out your clothes the night before to save time in the morning—check for any loose buttons, stains or tears
Check your briefcase or bag before walking out the door to make sure what you need is in there for the day
Confirm appointments ahead of time to avoid no-shows or late arrivals
FINANCES AND PAPERWORK
File tax information throughout the year rather than having to search for it in April
Synchronize your billing so you only have to sit down and pay bills once a month
Open mail immediately and set bills aside. Sort over the garbage can or recycling bin.
Have yourself removed from bulk mailing lists
By simplifying your life, you can find more time for yourself. Learn the power of the word "NO". It will do wonders for your stress levels.