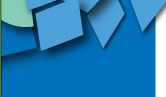 Seasonal Storage

The holidays are over and it's time to pack away the decorations and put away the gifts. Here are a few pointers for storing your belongings.
Pack away your items room by room, rather than like items together. That is, rather than placing all towels together, place your bathroom decorations in one box, your kitchen decorations in another, etc., so decorating will be easier when you pull out the boxes next year. Label boxes clearly so they get to the proper room when pulled out next year.
Pack away all tree-related items in one box. Place ornaments, lights, garland, tree skirt, etc., into one box for each tree you set up. Layer in the box in reverse order of the way they are placed on the tree. Egg cartons work well for small, fragile ornament storage. Again, label boxes clearly before storing.
Coil Christmas tree lights on organizers or empty wrapping paper tubes so they aren't tangled when you unpack them the following year.
For hanging decorations, cover them with plastic bags or cleaning bags and tape securely at the bottom. Then hang the bags from the rafters in your basement or attic.
Take inventory of your paper, tissue and bags before packing away so you know what to buy during after-Christmas sales, or at the beginning of next year's holiday season. Store in plastic containers separate from your everyday gift wrap. Store tape, scissors and pens in with your gift wrap also, so you won't have to hunt around for those items next year.
Break down gift boxes still in good condition and store them flat with your gift wrap. They'll be easily accessible when it comes time to wrap next year, and you won't have to buy as many.
GIFT STORAGE
First determine if the gift you received is something you will use on a regular basis or for special occasions. If not, return it for a more useful item. Ask the giver for the receipt so you get the full value of the item. Remember, gifts you will never use just create more clutter in your home.
For every new item you bring into a room, try to remove one old item. For example, did you get two new sweaters for Christmas? Sort through your closet and choose two sweaters you rarely wear and donate them to a charity. Did you get a new movie or two? Trade some old ones in for in-store credit you can use on rentals. How about books or puzzles? For every one you received, donate one to your local library for their fund-raising sales. This is a tax-deductible donation for you. By following this process, your rooms will never become overcrowded because you will not be adding to the amount in them, just equalizing it.
If you received several gift cards, store them in a drawer or basket near your door. That way, when you go shopping, you can easily retrieve the ones you need. If the dollar amount isn't on the card, write it on the back so you know its value before you leave. Finally, check each gift card or gift certificate for expiration dates, as some of them do expire.
For gift items that came with a warranty, write the serial number and model number on the warranty booklet, along with the date the gift was received. If you do have problems with an item down the road, this information will be as handy as the phone number in the brochure. Keep all warranties and manuals together in your file cabinet for easy access.