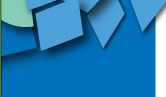 Testimonials
Following an Organized Writer workshop:
"Thanks for your assistance last week. I came home, ordered the Planner Pad which arrived Friday, threw everything in the middle of the floor and started filing and color coding information...I listened to the tape and this has really helped keep me focused and on task."
From Clients:
"We felt comfortable with you - knowing that you were not judging our messes but were here to serve us in whatever capacity we needed...We would highly recommend you to anyone that wants to run an efficient, orderly office."

Tricia and Pete H.--Hawthorn Woods, IL

"Prima By Design was invaluable in helping us organize and pack the contents in the inherited home we were selling. [Prima By Design] effectively and efficiently separated goods... We had a very limited time for these activities as we had a quick sale of the home, and without Prima By Design's assistance, we would not have met this timeline. I highly recommend Prima By Design."

Stan K.--North Chicago, IL

"... the Realtor is...glad you're on the team."
Nancy H.--Island Lake, IL

"Thanks for your help at the end of the school year, it was the best end of the year -- ever."
Bonnie R.--Arlington Heights, IL

"Thank you, for helping me organize my office and set up a filing system. I'm looking forward to having a more efficient business thanks to your help."
Larry P.--Rolling Meadows, IL

"The entire family is enjoying the house like this. If it wasn't for you, I would have never been ready for Sunday in a million years. "
Carol C.--Cary, IL

"My office had been a mess for at least eight years. No organization and a lot of who knows what! You definitely helped my marriage. My husband is still so thankful to you every time he walks into the office. It is organized, neat, and though difficult, I have discarded those old receipts from eight years ago! Now he has to find something else to complain about! Thanks for making our lives a little less cluttered!
Sharon J.--Palatine, IL

"Quick, efficient and on time--the project was completed very smoothly. Thank you."
Constance P.--McHenry, IL

"Thank you so much! My home office has never been so orderly. My basement looks twice the size and I found stuff I didn't even know we had. I can't wait to have you back to do my girl's room!"
Colleen C.--Lake Barrington, IL

"Prima By Design took several nagging items from my 'to do' list and handled them quickly and efficiently. Poof! I felt in control of my life again!"
Wendy G.--Chicago, IL

"I would just like to take this opportunity to say thank you to Michelle Prima. Her knowledge, professionalism and organizational skills are tops. She had many great ideas and helped to put us on the path to being clutter-free in our home. I would highly recommend Prima By Design to anyone who needs help in organizing and a clutter-free existence. Thanks, Michelle."
Don S.--Wheeling, IL

"After moving 4 children, a dog, turtle, and a fish tank I had no time to get myself organized to get the children to school by the next Monday. I called Prima By Design and Michelle made sure that all of their closets were organized to find their uniforms, and had two working bathrooms that we could use in the morning. I will be calling Michelle to set up my kitchen in an orderly manner to make mealtime easier on all of us. Thanks Michelle for making my move into your city a pleasure."

Anne B.--Northlake