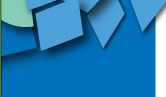 Preparing for a Disaster

Disasters can strike anyone at any time. Be it natural disasters like earthquakes, tornadoes, hurricanes and floods, or man-made disasters such as terrorist attacks or power outages, they often strike without warning. Even if you are prepared, the results can be devastating, but they can be lessened if you think ahead.

By assembling the proper paperwork and emergency kits ahead of time you can save precious minutes in the event of a sudden onset. This article will give you guidelines on the types of things you can do to protect yourself, your family and your possessions, as well as what to take with you in the event of an emergency. While no plan can be guaranteed to keep you safe, it can ease the burden in the long run.

YOUR HOME

Disaster Prevention Tips (varies depending on your geographic location):
Install smoke detectors on every level of your home · Clear surrounding brush to protect from wildfires
Elevate your utilities to upper levels · Secure objects that could fall in an earthquake
Have your home inspected for possible structural improvements
Anchor your home to its foundation and your roof to your home
Cover windows and glass doors with shutters or plywood if warned of an upcoming hurricane or flood
Develop a Family Communication Plan and educate the entire family
Insurance:
Take a thorough inventory of your home and store the records in a safe-deposit box or another safe location outside your home
Record model and serial numbers as well as purchase information of your items
Get appraisals for jewelry, art, etc. for proof of replacement cost
Take photos of your furniture and large items such as boats, cars, motorcycles, etc.
Make sure your insurance policy covers the full contents of your home
Although expensive, consider flood insurance or other hazard insurance specific to your area
Update your inventory every one or two years
YOUR FAMILY:
Make copies of all your financial, legal and medical documents
Store originals in a safe place outside your home
Keep copies on hand to take with you in the event of an emergency
Set aside an emergency fund that you can draw on
YOUR EMERGENCY KIT—Your kit should be ready to take and go on a moment's notice. It should include the following for surviving three days:
Sustenance and Comfort:
Bottled water ·
Non-perishable food items that don't need to be heated—preferably high in protein
Can opener, cups, eating utensils, utility knife
Clothing for a few days
Battery-operated radio and flashlight, extra batteries
Whistle to signal for help
Masks or cloths to filter dirty air
First-aid kit ·
Sanitation supplies
Toiletries
Blankets and jackets for warmth, if necessary
Tools and supplies
Special needs for infants or the elderly
Cash or traveler's checks and rolls of quarters
ATM, credit cards
Documents—keep in a waterproof container:
Copies of medical records for the entire family, including prescriptions
Copies of insurance cards · Copies of your insurance policies
Copies of legal documents such as birth certificates and marriage certificates, passports, etc.
Copies of veterinarian records for pets
Photos of family members and pets in case you get separated
Backups of computer documents, especially if you own a business
A list of all your credit cards, bank accounts, etc., including phone numbers for each company
A list of emergency contact information
Copies of investment information should you need to draw on the accounts
Pets:
Food and water for about three days
Collars, up-to-date identification tags, leashes
Beds and toys if possible · Litter box and trash bags
No one can predict an emergency. But if you are prepared, the experience will be less traumatic. For more information on how you can be better prepared, visit these web sites: www.ready.gov, http://www.redcross.org/prepare, www.beprepared.com .