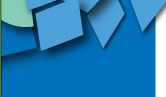 Planning The Perfect Party

It's that time of year when it seems like there are parties every weekend. Between special occasions, graduations, birthdays and weddings, you're either going to a party or hosting your own event. And while you know that everything may not go as expected (drat those little surprises!), by planning ahead, you can assure that the event will go as smoothly as possible.

Whether you are having a formal sit-down dinner or a casual backyard barbecue, good planning will take most of the stress out of the day. And since this is your party, you should be having fun too!

Here are some guidelines for planning the perfect party. Depending in the type of event you are hosting (formal vs. informal for example) you will not need to do or buy everything on this list. Your choices will be based on your theme.

GETTING STARTED
Determine the type of event—If this is your event, what are you most comfortable with? A formal sit-down dinner or a pot luck with friends? Choose something you will enjoy. If the event is in someone else's honor, see what their preferences are. The rest of your party will be determined by this decision, from dress code, to guest list, to invitations. For example, you wouldn't invite young children to a black tie event, nor would you have your friends arrive in business attire for a backyard barbecue.
Set your budget—Once you choose the type of event, decide how much you are willing to spend. Also, decide ahead of time where you are willing to make concessions should your original plans not work out. For example, you want to have a magician for your child's birthday party, but you didn't realize the cost until you began investigating. Since you promised him the magician, you concede on the party favors and hold back on the decorations.
Select a location—This can be your own home or another venue. If you plan to hold it at a hall or restaurant, give yourself enough time to call for reservations. Keep your guests in mind when selecting the venue. Is there ample parking? Is there ample seating? Are there accommodations for out-of-town guests nearby? Will the space be too crowded if all the guests on your list show up?
Choose a theme—Choose a theme that mirrors the event. Of course there's the obvious graduation caps for grads, and baby booties for baby showers. But for other parties, select something suited to the occasion. For example, do not decorate the room with cowboy hats and bandanas for a formal affair. Do not select a casino theme for a teen's party. Whatever you do choose, the entire party will revolve around the selection. Your invitations, decorations, menu and entertainment will be decided upon by the theme. Are you having a luau? Then be prepared to serve a roasted pig, not deep dish pizza. Or are you having a circus theme? Then you'll be looking at clowns and eating hot dogs.
Create an itinerary—Once you have direction for your party, write down everything you need to do, along with a timeline to do it. For instance, cake orders need at least one week's notice, depending upon the complexity. Centerpieces need a few week's notice if you want something fun like candy bouquets. Check your itinerary often so you don't overlook anything. Also create an itinerary for guests, especially if they are traveling from out of town. Give them a list of hotels to select from, rental car facilities in the area, and attractions other than the party should they decide to stay on a few days after the event.
INVITATIONS
Music—Will this be recorded or live? Will you use a stereo and CDs, tune in the oldies station, or hire a DJ or band? Whatever goes along with the theme. Just give yourself enough time if you plan to hire someone.
Games—Will there be children to entertain? Set up games in the yard, or put out board games inside. Even adults enjoy games. Make them fit the theme. Buy classic board games for a 50s party, or croquet and horseshoes for a barbecue.
Live—In addition to background music, you may plan on having an entertainer of some sort—be it a magician, clown, or even a palm reader for a New Age party. Select one to fit the theme, and have cash on hand for a tip.
DECORATIONS
Select these based on your theme. You can be as elaborate as you want, depending on the formality of the event, or just a few special items if you're on a limited budget. Here are some guidelines of what you can use.
Centerpieces (floral, edible, decorative)
Room Décor (flowers, streamers, banners, cutouts)
Balloons (individual, bouquets, arches)
Outdoor (yard signs, banners, balloons)
Candles (votive, pillar, birthday)
Confetti
Signage (directional, welcoming, informational)
Lighting (set the mood)
MENU
Whether you prepare the food yourself or have it catered, here are guidelines as to what to provide for your guests.
Appetizers (hot, cold, snacks)
Alcoholic Beverages (will this require a bartender?)
Non-alcoholic beverages (some sugar-free for dietary needs)
Salads (pasta, green, gelatin)
Side dishes (potatoes, vegetables, rice)
Entrees (meat, seafood, vegetarian)
Desserts
Cake (birthday, wedding, anniversary, etc.)
Condiments (as appropriate to meal)
Candy/nuts/snacks for tables (refill throughout the party)
TABLEWARE
Select based on your theme—cloth, silver and glass for more formal affairs, paper and plastic for informal.
Tablecloth and/or skirting
Place cards (for formal table settings)
Napkins (dinner, beverage, imprinted)
Cutlery (based on menu needs)
Plates (dinner, dessert)
Cups/glassware
Coffee/tea cups
Serving accessories (trays, bowls, flatware)
MISCELLANEOUS
Below are some other items/options you may choose to hire or purchase for your event, depending on your budget and needs.
Videographer (supply him/her food)
Photographer (supply him/her food)
Guest Book (provide a pen)
Name Tags (if guests don't know each other) ·
Party favors or giveaways (select based on theme and budget)
Goodie bags (fill based on theme and budget)
Disposable cameras (budget in the cost of developing)
Pinata (provide ample space, don't forget a stick)
Hats
oisemakers
GENERAL TIPS
Spills Happen—Accidents and spills happen. Don't let them stress you out. Have spot remover and other common cleaners on hand for any emergency. ·
Know the law—When planning a party for children, know the law. What is curfew in your town? What is the drinking age? What is the smoking age? What is your responsibility as the homeowner at any party? ·
Confirm and re-confirm—Even the best-laid plans can go awry. By staying on top of things, you can cut your chances of this happening. When you order anything, like flowers or food, or book a venue or entertainer, be sure to call at least once, if not twice before the event to confirm. If an entertainer is attending, provide him/her with directions and confirm the time. If they are not familiar with the area, give them an estimate of how long it would take to get there.
Hire a party planner—When all else fails, hire a professional. Let them do the footwork for you so you can relax and enjoy the day.
These are same very basic guidelines for a successful. Some parties, such as bridal showers, have needs of their own. While other, like a child's birthday party with a few friends might not require as much planning. Either way, planning ahead can make the day go more smoothly.