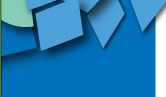 Planning Ahead for the Holidays

The holidays can be a stressful time of year. What with shopping, wrapping, school programs, parties, cards, baking and cooking, it's no wonder there isn't enough time to get everything done. Unfortunately, we can't add hours to the day. But we can add time to our lives by planning ahead and being organized. Here are some useful tips to help you make the most of the holidays.

GOAL SETTING
Plan Ahead—One way to stay on top of matters is to have an overall view of upcoming tasks and events. You can do this by creating a list of all that needs to be done for the holidays, then prioritizing those goals. Assign high priority to tasks which HAVE to be done, as well as those which need to be done soonest, such as taking the holiday photo for the Christmas card. Assign low priority to tasks which, if not done, would not be missed, such as making personalized place cards for Thanksgiving Dinner. Your guests don't need to be shown where to sit. They will still get to eat whether or not they have a name card. Middle priority tasks are those which may or may not be missed, such as that batch of fudge in addition to the cookies, or the trip to the skating rink. ·
Practice Time Management—Streamline your tasks to give you more time

Mix/Bake all cookies at the same time rather than pulling out your baking ingredients and needs several times in one week.
Sign all your cards, then address them, then stamp them rather than doing each step separately for each card.
Have your family help out wherever possible. Assign tasks which are age appropriate for your children.
Hire some help. Whether it's a baby-sitter or a personal organizer, free up some of your time.
Don't dwell on the 'perfect' holidays. Even if you don't create the perfect tree or perfect gift, you can still have a happy holiday.

Use a Calendar—This should be filled out once you have prioritized your goals. Enter high priority tasks into your calendar first, along with non-holiday events which must be done, such as doctor visits or grocery shopping.
Keep up—Just because the holidays are approaching doesn't mean you can neglect your everyday household chores. Be certain to set aside some time every week for daily tasks such as paying bills, cleaning and laundry. Leaving even a little bit of these chores every day can pile up into an unmanageable task in a few weeks. Do the minimum, plus whatever else you have time for.
YOUR PERSONAL HOLIDAY PLANNER
Create your own, or purchase one—Use a simple three-ring binder with looseleaf paper and dividers to keep lists of the following.

Cards—make a list of everyone you send cards to, as well as cards you receive from others. Include names of all family members on this list to include a personalized note in your cards.
Gifts—Keep a record of everyone for whom you buy gifts, their color preferences, and size. Record what you buy every year, and what you spend. Also record names of people who give you gifts, as well as the gift, so you can remember them in the future.
Decorations—As you pack away your decorations, make a note of what needs to be replaced so you can purchase it next year or on sale after the holidays. Also, purge as you pack and donate items you no longer need.
Baking—Make a list of all the cookies, cakes, etc., you bake, as well as the ingredients. You may want to bake your favorites every year, then add in a few new recipes for variety. Review the list of ingredients early in the season and buy what you'll need so it's on hand when you start to bake.
Entertaining—If you entertain over the holidays, keep a record of the people invited, the menu served, and the entertainment provided. If something works particularly well, make a note to use it again. And vice versa, if something doesn't work, make a note not to do it again.
Budget—The best way to keep control of your holiday spending is to set up a budget beforehand and stick to it. Decide what you will spend on gifts, food, travel, etc., and write it down. If you find yourself going over budget, re-evaluate and decide if you can afford to spend more, or if you need to spend less in some other area. Sticking to your budget will mean less surprises when the credit card bill arrives in the new year.
Travel—Record all travel arrangements if applicable. Note the dates of travel, cost, what you packed, etc., to lessen the possibility of forgetting anything the following year.
Traditions—Record any family traditions you keep every year, such as attending the lighting of the village Christmas tree. Not only will this give you an idea of how to plan for the next year, it will create a written record of the tradition should you not be able to keep it after the years have passed.

Update your calendar at the end of the season and store it away to refer to the next season.
KEEPING THE FAMILY HAPPY
Traditions—We all grew up with traditions we want to pass along to our children, who will hopefully pass them along to their children. But as lives get busier or change, there may come a time when you have to decide which to keep and which to lose. It may not be practical to travel to Grandma's every year, now that the family totals 22 people, and not 10. While it hurts to let go, you will always have the memories. And you will create new traditions to pass along to your children.
TRAVEL
Planning—If you travel for the holidays, plan early to get the best dates, rates and accommodations. Confirm and re-confirm your reservations at least twice before you leave.
Travel at odd hours to beat the rush.
Pack light. Take only what is necessary and borrow the rest.
Ship your gifts ahead of time, and ship home the gifts you receive instead of trying to pack them. ·
Be prepared for any emergency, including weather. Bring snacks and water, and extra blankets, etc. in the car if driving.
Make arrangements for pets if you are traveling away from home.
MISCELLANEOUS:
Give gifts that are consumable, or involve an activity—don't clutter other's houses.
Streamline your card list by eliminating those who don't send you cards, or those with whom you don't maintain a regular correspondence.
While you can never predict what the future will bring, you can be better prepared by planning ahead. Remember to take time for yourself, and to enjoy the holidays you've work so hard for.