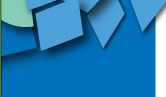 IF YOU DON'T WANT IT WHERE SHOULD IT GO?

This month's newsletter is all about simplifying your life. Not only does that include paring down your belongings, but also changing your lifestyle once you have eliminated those belongings from your home. It seems so simple. Get rid of more stuff, and you'll have less to take care of. But one of the obstacles in clearing clutter is not knowing what to with all that stuff once you decide to get rid of it. Here are a few ideas on how to clear the clutter without cluttering the environment.

FURNITURE
Charitable Organizations—This includes everything as big as international organizations like the Salvation Army, to small, local programs that help abused women get back on their feet in a new home. There are organizations that cater to the youth, to unmarried pregnant teens, and to the disabled. Many local churches have annual rummage sales to help raise money for various organizations. Choose one that's near to you, or dear to your heart.
Auction Sites/Houses—If you would like to try and make money on some of your items, you can take them to an auction house, or try to sell them on-line. Sites such as eBay and Craig's List help you sell used (or new) items online. Local auction houses are more restricted in the items they accept, as well as the times of the sales.
Exchange Programs—This is a program where you give your items away to someone who needs them—no money exchanges hands. Oftentimes, the person taking your items will give something to you in return, that you may need but they no longer want. The largest of these is Freecycle.org
Consignment/Resale Shops—These are store fronts that do the sales for you. You bring in your items, and they try to sell them. They usually have a time limit of several months, and will donate the items for you if they do not sell within that time frame, and you do not go back to pick them up. They are often seasonal, and can be very selective. Some companies do this as a business, others are shops run by charitable organizations.
CLOTHING
Charitable Organizations—(See furniture above) Some organizations are large and will pick up items from your home. Others are strictly drop-off. And some are selective in what they take because of the people they are helping. For example, some organizations are trying to get women back in the work force, so they only want business clothing, in season.
Consignment/Resale Shops—(See furniture above) Again, these stores can be very selective in the items they take. Some will only take designer labels.
HOUSEHOLD GOODS/APPLIANCES
Charitable Organizations—Same as above. Most organizations require the items to be in good working order. Some will repair them. It is always best to call first. Some will pick up large appliances, some will not.
Schools/churches—Check with your local school or church. If your appliances are in good working order, the fridge or oven may be needed for the cafeteria, the break room, the after-school day care, or even the rectory. And if they can't use them, they may know a needy family who does, or may hang on to them for their rummage sale.
ELECTRONICS
Schools—Some schools accept donations of used computers and other electronics such as fax machines or copy machines. They must be in working order.
Computer Repair Companies—If you know of a computer repair company in your area, ask if they accept old computers and monitors. Some will repair them and donate them to schools, others will repair them and re-sell for a profit.
Retail Stores—Many large retailers (such as Best Buy or Office Depot) are beginning to accept old computers. Some will charge you a fee to accept it. But that's better than the landfill.
Government Offices—Check with your local government offices. The village or city may sponsor electronic collection days (most likely during warmer weather). · Cell Phone Stores—Some cell phone companies or retailers accept old cell phones which are rehabbed and donated to charities.
CRAFT/ART SUPPLIES
Girl Scout Troops—If you have old craft supplies such as paint, brushes, crayons, etc., call your local girl scout council to see if any troops in the area would like these items for their meetings. They may also want old fabric scraps.
Schools—This is the same as for girl scout troops—see if your local school would like that drawing paper, or sketch pads or paper punches. You won't know until you ask. Talk to the director of the art department. And don't discount high schools. Many children have to buy their own supplies for classes, and any donations would help defray costs.
PAPER
Shredding Companies—For papers with personal information on them, such as social security number, birth date, etc., shred them yourself before recycling. (Note: If you are moving soon, the shredded strips make great packing material.) If you have large quantities, call a shredding company. Some companies will pick up the boxes and take them back to their facility. Others will shred on site. Many local banks offer free shredding of a limited number of boxes. They usually have several dates per year.
Recycle—For papers without any personal information on them, place them in your recycle bin. If you do not have pick-up with your local disposal company, look for a recycling company in your phone book.
BOOKS/MAGAZINES
Used Book Stores—Depending on the books, you may be able to donate or sell them to used book stores. Some are selective in what they accept.
Libraries—Most libraries hold semi-annual used book sales. All books are donated and the proceeds go to fund library events. Check with your local library. Some accept donations year-round. Others only accept donations in the few weeks preceding the event.
Jail/Prisons—Check with your local prison to see what types of books or magazines they might like for the inmates. Many have their own libraries and accept both fiction and non-fiction books. ·
Senior Centers—This is a great place to donate books, magazines and even puzzles. These items are kept in a public area for all residents to use/borrow. ·
Women's Shelters—Women in these programs are often seeking medical assistance as well as job-search assistance. They have a lot of free time, and it's better to use that time reading than watching television.
JUNK
1-800-Got Junk—Will pick up anything—yes ANYTHING. They charge a fee, which is based on load size. They in turn donate usable stuff to charities, and properly discard the rest. They may keep some items to re-sell for a profit. · 1-866-Any Junk—They operate the same as 1-800-Got Junk.
Demolition Companies—These companies are not generally looking to salvage anything from their pick-ups. You pay by the load, and they haul it off to discard. So use them if your junk is truly junk.
Scrap Metal Companies—These may be scattered about your community. Not too many exist. And the people who know about them are generally contractors or builders who have scrap items to sell. They don't accept lumber, but they will accept aluminum, steel, copper, etc., and sometimes newspapers and cardboard.
AUTOMOBILES
Salvation Army—Any car in any condition can be donated. They will fix it and re-sell it to raise money for their organization, or use the car for their work. ·
American Cancer Society—They work the same as the Salvation Army.
HAZARDOUS WASTE
Automotive Stores/Dealers—If you have used motor oil, do NOT put it down the sewer. Bring the container to a local auto parts store or dealer. They also take dead batteries. Call first, because some will only accept it if you purchased something from them, such as a new battery.
Local Government Offices—Call your local village or city offices to see if they have a program, or know of one in the area. Some have only seasonal pick-ups, because they are done outside in parking lots. Others have year-round drop-offs at their facilities, but you need to make an appointment. But like any collection agency, they are selective in what they accept.
Recycling Stations—If you have a recycling center near your home, see if they accept donations from the public. Some will only do business with other companies, while some will take public waste. Some will take hazardous waste, and some only take the usual recycling items such as newspapers and glass.
After reading this list, you're probably thinking—I could be driving around all day just trying to get rid of my stuff. Well, yes you could. But that's the point. You don't want it in your house. You don't need it in your house. And there may be somebody out there who does need it but can't afford to buy it new.
Just a few words of caution: Always call first. Everyone is different in what they accept and how they accept it. Even large chains such as Office Depot may differ in policy from store to store. If you call first, you will avoid a wasted trip.
Ask around. Before you donate the items, check with family and friends to see if they want any of the items. You never know when a nephew or niece may be moving into the dorm, or into their first home, and that sofa headed for the trash would be perfect with a new slip cover.
And finally, if you're not sure where you can donate something, call friends or family to see if they know of a place. Or better yet, call your local professional organizer. If he/she doesn't have the answer immediately, she can certainly get it for you with the resources available through NAPO.
Happy donating!