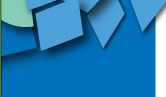 Creating a Home Organizing Notebook

One of the keys to being organized is to have a central location for similar items. Be it the kids' sporting equipment, your gardening tools, or laundry supplies, you get more accomplished when everything you need is right at hand and you don't have to go searching for that stray hammer or the missing casserole dish.

The same can be said for information. By having a central location for all your important household needs, it will be much easier to remember to send out that anniversary card or call the plumber the next time you need him. You can accomplish this by creating a Household Organizer or notebook. Think of it as your personal organizer, but for the home. Here are the steps for creating your own household command center.

GETTING STARTED - THE SUPPLIES
3-Ring Binder—Start with a binder at least 1" wide. This will allow for growth as you add pages. Select one with sturdy sides if it will be kept upright on a shelf. Flexible binders are good for drawers or for laying flat on the counter, but will not stand on a shelf by itself.
3-Hole Punch—This will be necessary for adding your pages to the binder. You will also need it to add paper from outside sources such as school calendars or menus.
Paper—If you plan to write out your master lists, then standard lined notebook paper is a good option. Otherwise, if you plan to use your word processing or spread sheet program to create master lists, then have computer paper on hand.
Tabbed Dividers—These will be used to separate the major sections of your organizer. You can start with 5 tabs, then add more sets as the binder grows.
Folders—Purchase two-pocket folders with holes already punched in them. These will fit neatly into your binder. · Page Protectors—These clear full-page pockets can be used for a single sheet of paper or for holding small items such as coupons.
Paper Clips or Binder Clips—Binder clips are sturdier and are good for clipping notes to the binder cover. Paper clips are useful for clipping items to individual pages inside the binder.
SECTIONS YOU WILL CREATE
General Emergencies

Address, phone number and nearest cross streets of your home—especially if you have children in the house. They can supply this information in an emergency.
Reminder to call 9-1-1 in case of an emergency
Phone number for Poison Control
Name and phone number of physician
Name and phone number of veterinarian
Name, address, phone number and directions to nearest hospital emergency room o
Name, address, phone number and directions to nearest emergency veterinary hospital o
Name and phone number of alarm company
Non-emergency numbers for police and fire department

Emergency Procedures

Names and phone numbers of relatives, neighbors, employers, etc., to notify in case of emergency
Location of individual and main circuit breakers and how to shut off/restore
Location of water main and how to shut off water o Location of other water valves to turn off water locally o Location of gas main and how to shut off
Name, emergency phone number and account numbers for all utility companies
Fire escape plans o
Basic First Aid and CPR instructions
Name, address, phone number, policy number of home/auto/life insurance policies along with agent information

Medical and Dental Information

Name, address and phone number of family physician(s)
Name, address and phone number of family dentist
Name, address and phone number of pharmacy
Name, phone number, ID info, policy number, and group number of all medical/dental plans
Individual Information
Vital Statistics

Photograph o Full legal names and nicknames
Birth date o Social Security number
Driver's license number
Blood type
Height and weight
Description of distinguishing marks such as scars or birthmarks
Chronic medical problems
Prescription medications
Allergies
School information (name, location, phone number, grade, teacher)
Employer information (name, location, phone number, position held, contact name)

Baby-sitter Information


Children's meal times and bed times
Children's routines, such as homework or sports o
Emergency information
Rules and regulations
Punishments and rewards
Special notes

Gift Information (for each household member, family member, and if you wish, friends)


Favorites (color, animals, food, hobbies, music, flower)
Sizes
Wish list (favorite clothing styles, stores, decorating style)

Pet Information (for each household pet)

Photograph
Breed/Type
Sex
Age or birth date
Allergies o Medications
Mealtimes and amounts
Routines (play, outside)
Name, address and phone number of veterinarian
Household Calendar
This is optional, as you might find it easier to use a portable calendar that you can take with you in the car or to meetings. If you want to keep a calendar handy for other family members or the baby-sitter, you can transfer your personal calendar information into a program such as MS Outlook or your PDA, then print the pages for your notebook.
You can also use this section to keep copies of school calendars or travel itineraries.
Phone Numbers and Addresses
Friends and Family—Use this section to record the names, addresses, and phone numbers of all family and friends. Record alphabetically by last name. Write down the names of all family members in the household, along with pets. This will come in handy when writing out holiday cards. You can also include directions to their house, or any parking restrictions. ·
Business—Use this section to record all business contacts—name, address, phone, fax, call phone numbers, etc. You can use business card holders for this section, or print out the Contacts section of your Outlook or PDA program instead of writing these out. ·
Yellow Pages—Use this section to write down the names, addresses and phone numbers of companies you do business with, such as a plumber, heater/air conditioner servicing, carpet cleaner, dry cleaner, etc. Write down any notes about the person or company that you may need in the future, such as odd business hours.
Master Lists
Here is where you can get creative and start a list for any type of information you wish to have handy. Here are some ideas to get you started.
Birthdays/Anniversaries
Chores—daily, weekly, monthly, seasonally, annually
Auto Maintenance
Home Maintenance—both repairs and decorating
Pet Vaccination Schedules
Child Vaccination Schedules
Illnesses and treatments
Menu planning/shopping list
Budget · Investment record
Household inventory
Credit Card Accounts (account number and name on account in case of theft)
Reward Plans (account number, cost, expiration date, earnings)
User Names and Passwords to online accounts
Goals
Feel free to e-mail us at info@primabydesign.com for sample forms of these master lists.
By now, you probably see the benefit of having all this information in one place. Not only does it make your life easier, anyone in the household has access to the same information in case you are not at home, or in the case of an emergency. One word of caution, however. Because of the personal and financial information in this binder, keep it in a secure place. Do not have it lying around, where a stranger, or even a friend or relative might use the information for unsavory purposes such as theft.