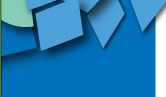 Holiday Check List

The holidays can be a stressful time of year. There is so much to do in a short space of time, and more demands on our time. There are holiday parties, school concerts, decorating, etc. Somehow, we manage to get it done. But how many times have you forgotten to bake for a cookie exchange or been late for a band concert? This checklist will help you keep track of everything you need to do to make to holidays run more smoothly. And to make your daily life more manageable during this busy season.

MAKE GOALS
What do you want to accomplish this season? What activities do you enjoy? What activities are required with the family? What tasks need to be accomplished? This may be baking cookies, traveling out of town, helping out with the school play, or buying gifts for the office staff. Write down everything you need to do, and everything you want to do.
Prioritize those goals—Once you have listed your goals, prioritize them. What NEEDS to be done? This may be making travel plans, shopping for the local food pantry, or sewing costumes for the school play. The list will be different for everyone. These are your high-priority items. What on your list can be skipped without much notice? Would your family and friends care if you sent store-bought boxed Holiday cards instead of hand-made, personalized ones? Would they care if you sent cards at all? Move these items to low-priority. Everything else falls in the middle.
What steps are needed to attain those goals?—Look at your high-priority goals, and break them down into separate tasks. If you have to bake for a cookie exchange, you need to find a recipe, buy the ingredients, buy containers, write out copies of the recipe, etc. Do this for all your high-priority goals, then schedule those tasks into your calendar. Try to combine tasks and errands. For example, if you need to mail out packages to out-of-town relatives, buy your holiday stamps at the same time. If you're meeting a friend for lunch at a coffee shop, buy gift cards while you are there for those stocking stuffers.
MAKE LISTS
Because we can't remember everything from day-to-day, much less year-to-year, create your own personal holiday planner. Start with a three-ring binder. Add colored tab dividers and lined paper in each section. Create a section for each of the following.
Gift-giving—Who do you buy for? Keep track of their favorite stores, colors, hobbies, etc. Record sizes, preferences and tastes. Keep track of how much you spend each year, as well as what you buy. A scarf and mitten set may be just what your niece wanted last year, but that doesn't mean she wants one two or three years in a row—no matter how cute they are.
Cards—Keep a list of names an addresses of people you send card to. If you use a label program, print out the labels on plain papers and put this in your binder. Edit the names and addresses as they change throughout the year. Also record the names of people who send you cards.
Food—Keep a list of foods you make over the holidays, whether it's for family gatherings, or for formal dinner parties with friends. Keep recipes in the binder, and make notes on them if you change anything. I keep notes in my cookie recipes, such as adding my own food coloring or flavoring, or the consistency of the dough if it's difficult to handle. Also write out menus from parties you host. Make notes as to successes and not-so-successful
Crafts—If you are handy and make your own decorations such as centerpieces, name cards or napkin rings, keep the directions in the binder, along with a list of the supplies you need to buy each year. Also include the time it takes to make the craft so you know how much time to allot in your calendar for preparation.
Decorations—If you prefer certain decorations in certain rooms, keep a list. Some people like to create themes in rooms, like all snowmen in the family room, and gingerbread men in the kitchen. As you unwrap or pack away the items each year, make a note of anything that needs to be replaced. Or if you collect series, write down the items and numbers of those you own so you don't buy or ask for duplicates
Traditions—Are there events you like to participate in each year? Record these. It may be the local lighting festival in your town, or sledding on New Year's Day. Write down the place, dates, etc., so you know to schedule and prepare for them the following year.
Wish Lists—Every time someone gives you a wish list, place it in your binder. Make notes as to what you purchase from it, or if others purchase from it. Use these lists to make up your own shopping list when you go to the mall.
To-Do List—Create an ongoing list to keep track of what you need to do, both this year, and in preparation for next year. Look at the list throughout the year to see if you can get a head start on next year's tasks.
BE REALISTIC
Don't require perfection—We all want the perfect holiday, the perfect season. But it can't always happen that way, at least without over-stressing ourselves. Do we really need to address holiday cards in calligraphy? Or schedule a session with a professional photographer for the family photo? Or do the bows on presents have to be perfectly symmetrical? So what if the dumplings are a little flat, or the cookies are a little burned? What will you be talking about in years to come? The perfect holidays you had? More than likely, you will be laughing over the failures.
Delegate—Enlist the help of the entire family. If your children are computer savvy, have them create a mailing label list for you. Or have them design your own return address labels. Have your spouse pick up gift cards on his lunch hour. Have little ones stamp your cards or decorate cookies. (Again, let go of perfection! What you want is the memory!)
Hire someone—Sometimes you have to admit you don't have time to do it all on your own. Hire someone to help, whether it's a cleaning service for the home, a babysitter for your toddler, or a professional organizer to help with decorating and shopping. Save your time for your family.
Use the internet—Shop online whenever you can. Order gifts, get groceries delivered, or make travel reservations. Make sure to print out any confirmations in case you need them for future reference. Keep a record of all your purchases in your holiday binder.
Celebrate achievements—Rather than beat yourself up over not getting things done, celebrate the things you DO get done. Did you wrap five gifts? Have some hot chocolate. Did you get the lights on the tree? Flip through a few pages of your favorite magazine. Did you buy gifts for the teachers? Stop for a latte on the way home. Somehow, everything gets done in its own time. And if it doesn't—so what?
Remember what's important—the people in your life—The holidays really aren't about gifts and decorations and cards. They're about spending time with your most precious possession—your family. If you remember that, you WILL have a happy, stress-free holiday season.
FOR THE TRAVELERS
Here are some tips to make traveling during the holidays less stressful.
Book flights and accommodations well in advance. ·
Confirm reservations before you leave. ·
Travel at odd hours. ·
Ship gifts ahead of time so you don't have to carry them. Ship gifts home from your destination. ·
Travel light. If you visit a different climate every year, keep a coat or jacket at your destination spot so you don't have to pack it year after year. Or borrow boots and heavy coats from friends and family once you arrive. ·
Have emergency supplies with you whether you travel by car or plane. Keep a supply of water and food on hand. Keep blankets in the car, and always carry hats and boots and mittens with you in the car during the winter if you don't want to wear them. If you become stranded on the side of the road in a blizzard, you will have some protection.
AFTER THE HOLIDAYS
Storing Decorations—Carefully store holiday decorations for the next year. There are many containers designed specifically for wreaths, ornaments, etc. Use plastic containers for basements and attics to deter rodents. Be careful what you store in attics or garages because of extreme temperatures. Candles melt in the summer and snow globes can freeze and break in the winter. Pack strings of lights by rolling them around a tube or other holder. This will save you many headaches when you unpack them next year. As you pack decorations away, make a note of any that are broken, threadbare, or need to be replaced. Write this in your binder.
Updating Lists—Update your holiday planner as necessary. Record new addresses on your card list, add new sizes to your gift list, and throw in any new recipes. Next year will go more smoothly.
Christmas Throughout the Year—Don't wait until Thanksgiving to start planning for Christmas. If you know a perfect gift for someone, and see it on sale in October, buy it. If someone in the family has a baby, add the name to your gift list. If you go on a vacation, keep your eye out for unusual items you can give as gifts the next year. The more you spread your tasks out, the easier the month of December will be. You will have more time for what's most important—your family.
Holidays are meant to be happy times, shared with family and friends. If you take the necessary steps throughout the year, you can make these times stress-free and more relaxed. And don't forget the most important person on your list—yourself! Take care of you first, so you can take care of everyone else.