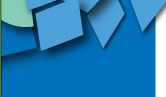 Green Organizing Tips

In an era where 'global warming' is a buzz-word, and shopping malls and real estate are replacing tree-filled lots every day of our lives, shouldn't we be thinking about how we can help the universe? How we can do our part to create a safer natural environment? One of the ways to do this is to live e 'greener', more eco-friendly lifestyle. Here are some tips on how your home and life can be more green, more functional, and save you money.

REDUCE

The next time you go shopping, ask yourself these questions:
Do I 'need' it or do I 'want it?
Would my life change drastically with or without it?
Do I have room in my home to store it?
Do I have time to maintain it?
Do I have the money to buy and maintain it?
Will this replace something in my home that I have discarded or will discard?
The next time you look at your closets or storage space, ask yourself these questions:
Does it fit?
Does this item of clothing flatter me or flatten me?
Is this still in style?
When was the last time I wore this?
When was the last time I used this?
Will I use it again if I keep it?
Does this work? If not, can it be fixed?
Would someone else get better use of this than I do?
When was the last time the children played with this?
Can this be easily replaced if I needed it again after discarding it?
Is this mine? · Does this hold the same memory for me that it did ten, twenty, thirty years ago?
REUSE
Before anything heads for the trash—ask yourself if you can possibly still use it. For example:
Use old facial tissue boxes for storing plastic grocery bags
Use grocery bags to line your small trash cans
Use old, stained t-shirts and worn towels for rags
Use empty food jars for storing buttons, screws, nails, etc.
Use empty juice or egg cartons to start seedlings
Use empty egg cartons for a jewelry sorter
Use empty food containers for coin collections or banks
Cut up old holiday cards for next year's gift tags
Place free address labels in books or on other items you loan to friends
Use an old tire for a swing
Make a note pad out of scrap paper
RECYCLE
Hold a Swap party with neighborhood friends and family.
What do you have that someone else needs? What do they want to get rid of that you need?
Collect all you can for curbside recycling
Take other items, like computers, to community centers for recycling
Take aluminum cans and scrap metal to your local scrap metal dealer
Compost your waste
Take old towels and blankets to your local pet shelter
REPURPOSE
Use an old dresser for off-season storage in the basement
Use an old TV stand for a pet food center or to hold a small animal cage
Use an end table for a bedside table in the guest room
Put old bookcases in your garage or shed for storage
Use an old door for an extra table at parties—just prop on top of saw horses and cover with a tablecloth
Use old carpet scraps (still in fair condition) in high traffic areas to protect the new carpet
Use old carpet scraps in your car for mats in the winter
Use a mug as a pencil cup
Use a shot glass as a toothpick or cotton swab holder
Turn a wine glass upside down and use as a candle holder
MORE TIPS
Buy items made from recycled materials

Chairs, tables, benches etc. from recycled plastics
Tote bags and backpacks from recycled tires
Clocks from computer or bike parts
Sundials from recycled aluminum
Rugs from recycled cotton
Potholders from recycled wool sweaters
Tableware from recycled glass

Buy Organic

Natural fiber clothing and bedding
Organic fruits and vegetables
Organic teas and coffees
Organic vitamins and supplements
Vegetable wax and beeswax candles

Buy Smart

Buy furniture made from sustainable wood products
Buy an air-purifying system for your home
Buy a water-purifying system for your home
Use chemical-free detergents and cleaners

Teach your children the importance of a clean environment ·
Air-dry your clothes and dishes
Make a pact not to buy anything NEW for a year (except food and toiletries)
Shop auction sites and thrift stores instead
Use canvas totes for your grocery shopping
Use no-kill traps for squirrels, etc.
Investigate earth-friendly products when remodeling
By making a conscious effort toward a 'greener' home, you will begin to save the environment. And by passing along your efforts to others, and sharing your experiences, you will begin to not only see the difference, but make a difference.