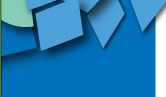 Creating a Gift Giving Guide

It's May, and for many of us, that means the trees are starting to bud, the flowers are beginning to bloom, and the house needs a good cleaning from the winter. But May is more than signs of spring. It is also a very busy month for gift-giving. Not only are there the usual birthdays, anniversaries and bar mitzvahs, but there are also communions, confirmations, weddings and Mother's Day. How do you keep track of it all?

One way is to create a gift-giving guide. This is a resource that will help you keep track of special days in people's lives, and also keep track of their favorite colors, hobbies, etc. Once created, you can use this guide to help you select the perfect gift for family and friends—and do it on time!

GETTING STARTED - THE SUPPLIES
3-Ring Binder—Select a size based on the number of people you'll need to include in the binder. Choose one with sturdy sides if it will be kept upright on a shelf. Flexible binders are good for drawers or for laying flat on a surface, but will not stand by themselves.
Paper—If you plan to write out your master lists, then standard lined notebook paper is a good option. If you plan to use your word processing or spread sheet program to create master lists, then have computer paper on hand. Computer-generated forms will save you time because you won't have to write out the same form many times over.
3-Hole Punch—This will be necessary for adding computer-generated pages to the binder. ·
Tabbed Dividers—You'll use these to separate the major sections of your organizer. ·
Folders—Purchase two-pocket folders with holes already punched in them. These will fit neatly into your binder. ·
Page Protectors—These clear full-page pockets can be used for single sheet of paper or for holding small items such as receipts.
Paper Clips or Binder Clips—Binder clips are sturdier and are good for clipping notes to the binder cover. Paper clips are useful for clipping items to individual pages inside the binder.
Sticky-Notes—These will come in handy when writing yourself reminders.
SECTIONS TO CREATE

1) PERSONAL INFORMATION

This section is to record the names of all your friends and family members for whom you would buy gifts. The easiest way to do this would be to create a master list on your computer, print out as many copies as you need, then fill in the information for each person. Here are some guidelines for what to include:
Name
Address
Telephone Number
Birth date (include year of birth)
Wedding Date (include year)
Names of children (also create separate pages for each child)
Types/Names of pets
Place of employment/type of work
School/School colors or mascot
Physical Features

Hair color/length
Eye color o Pierced ears(?)
Allergies

Favorites

Color
Music
Books/authors
Hobbies
Collectibles
Jewelry
Flowers
Animals
Stores
Foods
Restaurants
Sports/Sports Team
Clothing style
Decorating style

Sizes

Tops (shirts, blouses, t-shirts)
Skirts
Dresses
Pants, slacks
Jackets
Shoes
2) CALENDAR

Create a page for each month of the year. Number from "1" through "31", allowing a line for each day. Record the following for the corresponding dates:
Birthdays (with year)
Weddings/Anniversaries (with year)
Special Events for the year—record person's name and event under the appropriate date

Graduations
Baptisms/Christenings
Communions
Confirmations
Bar and Bat mitzvahs
Wedding Showers
Baby Showers
Retirements

Holidays (those you would buy gifts or send cards for)


Easter o Mother's Day
Father's Day
Grandparent's Day
Secretary's Day
Halloween
Thanksgiving
Christmas o Hanukkah
3) SHOPPING INFORMATION
Use this section to record the names of stores you frequent often. Record the following:
Store name
Store address or web page URL
Telephone number
Items you generally purchase there
4) GIFT-GIVING AND RECEIPT RECORDS
Create a form to record gifts you have given and received. For gifts given, record the following:
Name
Gift given
Date given
Place purchased
Cost
For gifts received, record the following:
Date received
Item received
Person gift was from
Occasion
GENERAL TIPS
Create Master Lists for your calendars, which include recurring events such as anniversaries and birthdays. Then add in special events for each year as they arise. ·
Use a pencil in your gift-giving guide to make changes more easily. This is especially useful if you plan to use the same calendar pages year after year. ·
Keep receipts in a page protector or folder by month or year, depending on their volume. You may need a separate pocket for big holidays such as Christmas. This will keep then handy should anyone need the receipt for a return or exchange. Toss after one year. ·
Keep gift receipts for items you've received in a separate pocket or folder. Toss after one year.
Feel free to e-mail us at info@primabydesign.com for sample forms of the above lists.
You can see the benefit a guide like this would provide. Just think how much easier it would be to grab the binder on your way out the door instead of having to write all the information down on a piece of paper that might get lost in the bottom of your purse. If you decide to have something shipped to the recipient, all the necessary information is at your fingertips. No more frantic phone calls at the bank as you fill out the purchase order for a savings bond.