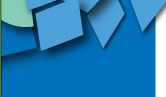 File Under "F" for Funtional

Do our homes seem to be shrinking, or are we just accumulating too much? It could be a little of both. Some of us are good at going through our belongings and weeding out what we don't need. But still, there is never enough storage in that one bedroom apartment, or the house with no basement and three kids.

The good news is, there are ways to make your space work better for you. One way is to purchase functional furniture and storage items. Sure, you can run to the store and buy ten plastic bins. But then what? Do you have space to store them when they're full? The key is to buy furniture and systems that fit you and your space. It may take some searching, but there's a product out there for your needs. Here are a few suggestions to help you get started.

THE KITCHEN

The key here is to buy multi-functional, both in daily use and storage:
Purchase appliances you know you'll use on a regular basis, not those which look like they'd be fun to have around. · Use walls for hanging storage racks or shelving
Use the space under cabinets to mount paper towel holders, radios or coffee makers
Use the insides of pantry and cabinet doors for storage racks for your canned goods, towels, lids, paper goods, etc.
Lazy Susan's are great for corner cabinets
Slide-out shelving in your cabinets gives you better access to everything inside
Use drawer organizers to keep small items separated
Use stackable wire shelves to double up storage space in your cabinets
Purchase one nice set of dinnerware that can serve as both your daily dishes and still be dressed up for more formal dining.
Buy a table with fold-down leaves. It won't take up much space but gives you the flexibility of entertaining larger groups.
THE LAUNDRY/MUD ROOM
Have a rack, whether portable or permanent, to hang drip-dry clothes. It can also be used to dry mittens in the winter and bathing suits in the summer. Retractable lines or racks can easily be folded up out of the way when done.
Use a hamper that has separate compartments for different types of laundry. Just grab a load on your way out the door—no need for last-minute sorting.
Install hooks for each family member and assign each a bin. Make them responsible for hanging their cost on the hooks and placing their shoes, hats, mittens, etc., in their own spaces.
Mount a built-in ironing center on the wall. This will save floor space and keep everything nice and tidy behind a closed door.
LIVING AREAS
Use storage ottomans for footrests, tables or chairs. It will serve as both a piece of furniture and storage space. · Buy tables with shelves or cubbies for baskets. Use the baskets for toys, blankets, remote controls, etc. · Art, sculpture or vases can double as bookends
Use your large 'coffee table' books as a table. Stack high enough to hold a lamp or photo frame. ·
Buy shelving units with adjustable shelves to meet you changing needs
Buy channels or clips to control unsightly cords. These can mount to the wall or the back of your entertainment center.
BEDROOMS
Install closet organizers to maximize your space. Go from floor to ceiling whenever you can.
Think vertical. There is valuable storage space on your walls and behind your doors. A simple hook can hold extra clothing, or pocket organizers can cover the entire door and give you dozens of spaces to put small items like hair ribbons, slippers, make-up or CDs.
You don't have an office for storing papers or paying bills? Use a file cabinet as a bedside table.
Cover it with a pretty tablecloth or piece of fabric that can be easily lifted for access.
Use the space under your bed. Products come in any material from plastic to wicker to canvas. Bed risers will increase that space even more.
Purchase a cedar-lined bench to hold off-season clothing or blankets. You can also use the bench for your comforter at night, or as a seat for putting on your socks and shoes.
Hang a wall-mounted jewelry closet on your bedroom wall. This will free up either dresser space or floor space.
Use space bags for off-season clothing and linens. You will double the storage space in your closet.
BATHROOMS
Organizers come in many sizes shapes and materials for your bathtub, shower or vanity.
Have a rack handy for damp towels so they don't mildew. · Install stackable bins/baskets under your sink if your vanity doesn't have drawers
Use the space over your toilet or other wall space for a cabinet or shelving
That plant stand can serve as a storage area for hand/bath towels too
Bench hampers are both a stool for getting dressed and a hamper for dirty clothes.
Use a travel cosmetic bag for storing your make-up. It will be all together in one place, plus you can take it and go when you travel
Use the back of the door for robes, towels or a pocket organizer for toiletries
STORAGE AREAS
Use every available wall, rafter, door in your attic, basement or shed ·
Build between the 2x4s in your basement for smaller items, or use the 2x4s as supports for shelving.
Use shelves and bins rather than stacking boxes or bins on the floor. You will be able to access all containers easily. · Line closets or storage areas with cedar to deter moths and other insects.
Install a de-humidifier to lessen moisture in damp areas · Install a sump pump for drainage, as well as a battery back-up in case of a power outage
Plastic bins are better for damp areas than cardboard boxes.
OUDOORS
Purchase storage benches that serve as seating and storage
Purchase covers for your lawn furniture to prolong its life
Use artificial rocks/boulders to hide keys, pipes, etc.
Install awnings on your windows to keep down cooling costs
Use a wheeled garden cart to store your tools. The wheels make it portable so you can take the tools to whatever area you are working in.
Lay absorbent rugs/mats at your doorsteps so you don't track as much dirt into your home
The next time you are in the store, think function before purchasing anything. What function will the item serve? And can it serve more than one purpose at a time? Think twice about buying something if it has no immediate use in your home. You probably can do just as well without it. That will mean more money in your pocket, and less clutter in your home.