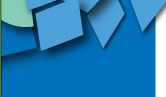 Basic Gardening Tools & Equipment

School is back in session, the seasons are changing, so it's the perfect time to get outside and start preparing your yard for the winter months. Before you can do that, however, you need the right tools and equipment to make the job easier. Below are basic gardening tools, and their uses. Because the right tool can make the job easier.

LAWN CARE BASICS

For you to do:
Mower

Push mower (not powered) recommended for small areas and for the physically fit o
Power Mower (gas or electric) recommended for average-sized lawns o
Riding Tractor Mower (gas) recommended for large lawns or for the physically challenged

String Trimmer (gas or electric)—for trimming grass/weeds along fences, gardens, tree trunks, etc. · Edger—to give your lawn a clean, polished look ·
Blower—Good for clearing leaves in the fall, or for clearing grass and debris off your sidewalks and driveway after mowing ·
Lawn Rake—those with metal tines last longer and are sturdier under tough conditions ·
Garden Hose—length depends on the size of the yard ·
Garden Hose Reel—to keep the hose from kinking, or pets from chewing on
TREE AND SHRUB CARE
Chainsaw for tree clearing ·
Loppers—a long-handled tool for trimming smaller branches (up to an inch in diameter) which are hard to reach
Hacksaw for trimming larger branches
Pruning Shears—good for trimming rose bushes and shrubs
Pruning Saw—for branches over an inch in diameter
Hedge Shears—long-handled with flat blades, these are used for horizontal and vertical hedge trimming, and detail work
Power Hedge Shears—for trimming large amounts of hedges, they are not as accurate as hedge shears or pruning shears
FLOWER GARDEN ESSENTIALS
Trowel—for basic digging. Look for a wooden handle and steel blade for durability
Weeder—for removing weeds by the root. Look for a thin steel neck and wooden handle
Hand Rake—for loosening the soil between plants · Bow Rake—for raking heavier materials
Soil Knife—serrated on one side and a slicing blade on the other, this is good for cutting roots and splitting perennials
Watering Can—for direct watering of small plants
Garden Shovel—more lightweight than traditional shovel for easier jobs
Garden Hoe—for weeding and grooming the soil around shallow-rooted plants
Pitch Fork—for turning the soil in preparing the bed ·
Pickaxe—for breaking up hard clumps of clay or tree roots
MISCELLANEOUS :
Goggles
Cotton gloves for light work
Leather gloves for heavy-duty work
Rubber clogs for wet conditions
Kneeling Pad—combined with a seat sometimes, it protects the knees and gives you a place to sit instead of having to stoop
Large-brimmed hat for shade
Earplugs for noisy jobs
Shovels

Round point, short handle—for digging in small areas o
Round point, long handle—to move dirt o Square point—for leveling or squaring off sides
Transplanting spades—for digging out and moving perennials and shrubs
Scoop—for large, light loads such as sawdust or dried manure

Tarp for collecting and hauling debris ·
Pressure Washer for cleaning deck, patio furniture, driveway, garage floor ·
Tank Sprayer—for pest control, weed control, fertilizer (Purchace a separate container for each use)
Wheelbarrow—for moving large amounts of dirt, mulch etc.
Lawn Cart—for moving lighter loads like plants, leaves, tools
Spreader—for fertilizing the lawn
Push Broom—for quick, easy clean-ups
Five-gallon bucket

Use as a tote for gardening tools
Use to haul small amounts of dirt, debris, weeds while gardening
Use for mixing weed killer, fertilizers, compost
Use to cover plants in danger of frost
FOR THE ENTHUSIAST:
Chipper/Shredder to make mulch from small branches and twigs
Cultivator/Tiller—for turning the soil and preparing vegetable gardens
Generator—for power outages
Always clean and dry your tools after each use. Return your tools to covered storage after use so they don't rust in the elements. Store large tools and equipment upright in buckets or trash cans, or hang them on the wall with hooks. Store small tools on shelving or hang on pegboard with hooks. Proper care and use of your tools will guarantee better and longer performance over the years.