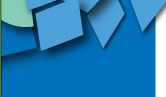 I'm Moving! Now What?
by Michelle Prima
A useful book full of tips and worksheets on how to make your move smooth and stress-free.

Over 76 pages of tips and worksheets to help you

have a smooth move.

Only $24.99 plus postage

This workbook makes a great gift for a college graduate, a newlywed or a senior who is downsizing!
Table of Contents:

Introduction
Pages 3-5
General Information
Pages 7-16

Finding a Realtor

Pages 17-20

Finding a Moving Company

Pages 21-24
Finding a Cleaning Company
Pages 25-28
Finding a Professional Organizer and Home Stager
Pages 29-32
Important Dates
Pages 33-34
Preparing for the Sale
Pages 35-40
The New Home
Pages 41-46
Preparing for the Move
Pages 47-61
Miscellaneous
Pages 62-73
Notes
Pages 71-72
Order Form
Page 73
1-5 Copies
$24.99 each
6-25 Copies
$22.50 each
26 or more Copies
$19.99 each
To order by mail, click here for a printable order form.
Quantity discounts available.
Call or email Michelle Prima at 847-955-1822 or michelle@primabydesign.com for details.